Off-Road Fuel Delivery in Philadelphia
Call for pricing and orders:
(215) 492-1900
Oil Patch Fuel is thrilled to be the premier provider of industrial, non-road diesel fuel deliveries for Philadelphia and the surrounding regions. Our commitment to exceptional customer service, timely delivery, and high-quality fuel products keeps our clients' operations running smoothly and efficiently. Whether you're in construction, agriculture, or any other industrial sector, we're here to meet your diesel fuel needs.
A Wide Range of Industrial Sectors
Our non-road diesel fuel delivery service caters to a variety of sectors, including, but not limited to:
Construction: Fueling heavy-duty machinery like excavators, bulldozers, and cranes.
Agriculture: Ensuring farm equipment like tractors, combines, and harvesters never run dry.
Shipping: Supplying diesel for non-road vehicles in ports and docks.
Power Generation: Offering reliable fuel for backup generators and power plants.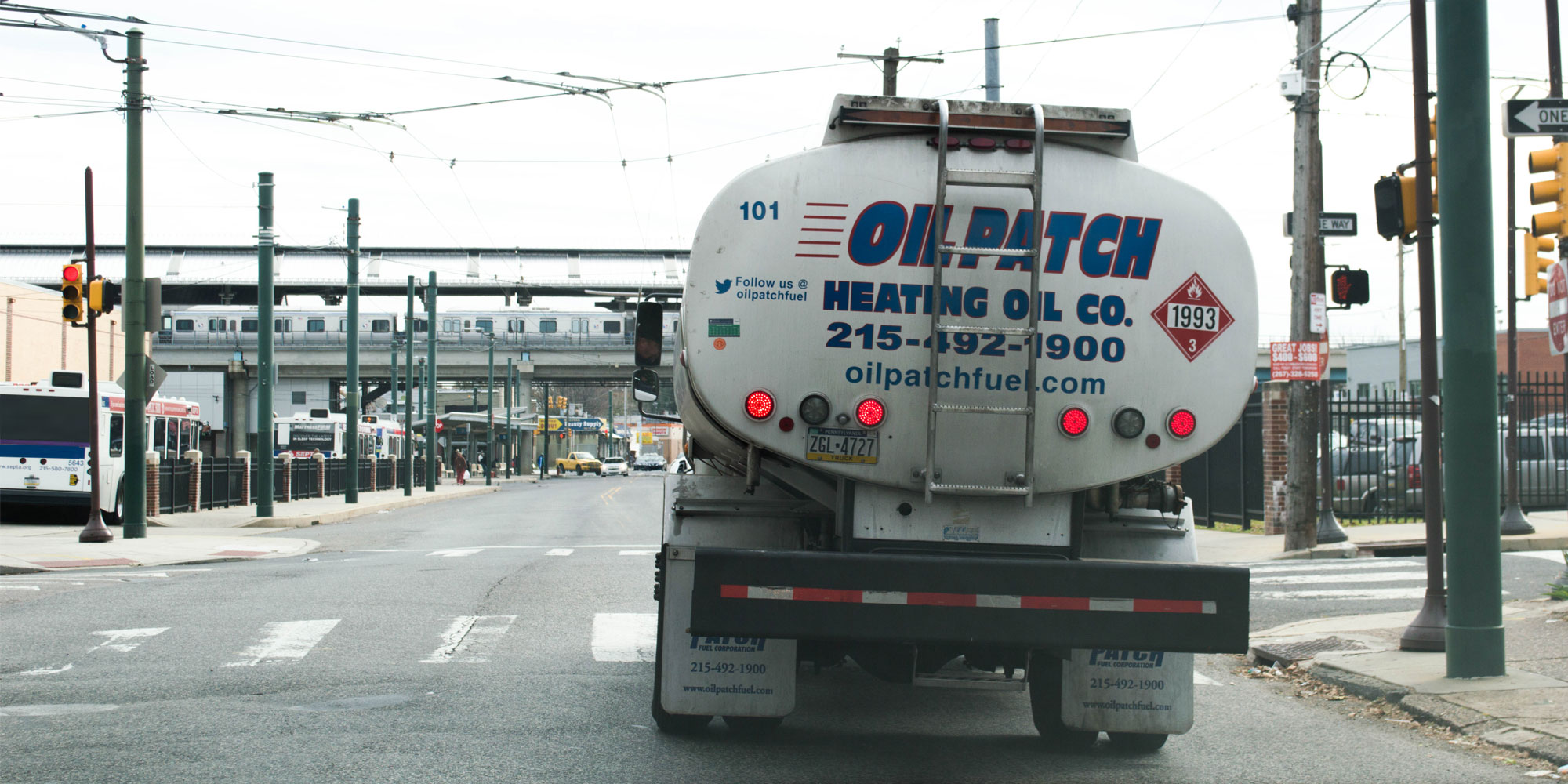 Frequently Asked Questions
What is the difference between clear diesel and dyed diesel?
Fuel sold at regular gas stations is known as clear diesel. This type of diesel is readily available to the public, and is most commonly used in vehicles that travel on the roads daily. It is called "clear" diesel because there are no red dyes in the fuel. This fuel is low sulfur. Any vehicle that has a diesel engine and is licensed for on-road travel uses clear diesel fuel.
Off-road diesel fuel, as opposed to on-road diesel fuel, is also known as dyed diesel due to the red (or sometimes blue) dye used to color the fuel. As the name implies, this fuel is only authorized for use in vehicles that primarily do not travel on the roads, such as farm equipment, tractors, generators, and heavy construction equipment. Unlike clear diesel, this fuel is not taxed within the US.
What on-road diesel fuel services do you provide?
We offer #2 bio-fuel, also known as on-road diesel, to fuel your company's trucks. We deliver to either your fleet's diesel tank or each truck in your fleet directly. The Oil Patch Fuel approach is to improve and optimize your businesses' efficiency and drive costs down through streamlining. We provide diesel tanks and pumps, if needed, to control when and where your drivers fuel their vehicles. We can also meet your vehicles at specific locations and fuel them up on-the-go.
How is invoicing handled?
For all commercial services, we provide both a digital invoice as well as a detailed bill printed at the point of sale. Oil Patch Fuel's comprehensive delivery software tracks detailed information from each delivery, which helps our customers with their own accounting and provides important information for improving their fuel usage.
How can I order?
If you are in the Greater Philadelphia Area or South Jersey, the fastest and easiest way to order your fuel is to call us directly at (215) 492-1900. We will work directly with you to find the best time for delivery, the best location for delivery, and the easiest payment options. We're available around the clock to ensure your business gets the support you need.