Using a mobile device? Click here to order!
THE BEST HOME HEATING OIL PRICES IN THE GREATER PHILADELPHIA AREA
Affordable Home Heating Oil in Philadelphia and Delaware County. Same day service options available.
PRICES AS LOW AS $2.49 PER GALLON FOR 150 GALLONS OR MORE
Discounts offered on bulk heating oil orders. No contracts required. Call for details and price matching.
215-492-1900
Oil Patch Fuel has WARMED homes in the Greater Philadelphia Area for over 30 years
Oil Patch Fuel is the leading provider of affordable, high-quality heating oil in the Philadelphia area. Hundreds of customers rely on Oil Patch every single winter to keep their homes warm. We have some of the lowest prices on heating oil, and require no contracts. We also provide free tank inspections to ensure your heating oil equipment is working as properly and efficiently as possible.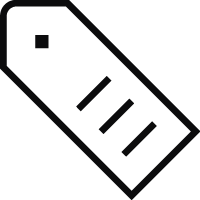 Affordable home heating oil delivery
Oil Patch Fuel is proud to offer some of the lowest-priced heating oil in the Philadelphia area. Because our drivers load the Oil Patch Fuel trucks with heating oil directly from the refinery and bring it straight to your home, we're able to offer low-cost, competitive pricing. We also offer discounts for bulk orders, with discount prices per gallon for orders over 150 gallons.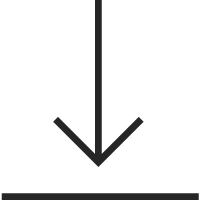 LOWEST AMOUNT OF SULFUR
Not only do we offer competitive pricing on heating oil, we also offer the highest possible quality. Our heating oil has extremely low sulfur content. This low-sulfur fuel can reduce the level of maintenance needed for heating oil equipment and storage tanks. It can also reduce sooting and scaling, which increases the heating efficiency. Of course, this lower sulfure content reduces pollution and is safe to use with existing heating equipment.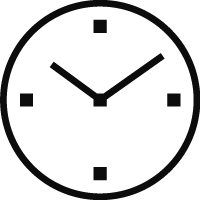 Same Day Services AVAILABLE
The weather can change rapidly in the Philadelphia area, and our customers often need heating oil at a moment's notice. In most cases, Oil Patch Fuel can work directly with you to deliver our home fuel as soon as possible, often within the same day. If you need immediate home heating oil, give us a call at 215-492-1900 to see how quickly we can help you.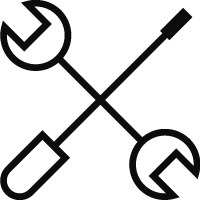 BOILER maintenance and tank repair
The efficiency and safety of your home heating oil equipment is very important to us, and we offer a variety of services to ensure that your equipment is functioning as expected. Not only do we provide free tank inspections to all customers, we can also repair or replace broken equipment, perform heater primes, and more. All of our maintenance services are fully-insured and our service technicians have decades of experience dealing with all types of equipment.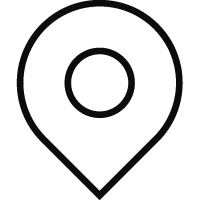 RELIABLE EQUIPMENT, ON-TIME DELIVERIES
All of the Oil Patch Fuel trucks are equipped with GPS to ensure that our deliveries are on-time and accurate. We deliver in all types of weather, including snow and rain. And all of our heating oil delivering equipment is calibrated annually by the state of Pennsylvania, so you can trust that you're getting an accurate amount of fuel every time you warm your home with Oil Patch Fuel.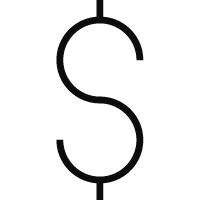 FLEXIBLE PAYMENT OPTIONS
Your convenience is a priorty to us, and we offer several types of payment plans to help keep your home warm this winter. We offer cash on delivery heating oil plans, in addition to accepting all major credit card brands. You can call us anytime to schedule a delivery and you can even order your fuel online and have it delivered at your convenience. HIGH-QUALITY, LOW-SULFUR HEATING OIL FOR ALL THOSE IN NEED
We are proud to serve Philadelphia residents and residents of Bucks, Montgomery, and Delaware counties for over thirty years. Not only is the Philadelphia area our place of business and our headquarters, but it's also our home. To make sure that everyone has the ability to keep themselves and their loved ones safe this cold winter season, we've partnered with LIHEAP, the Low-Income Home Energy Assistance Program, which seeks to help low-income families with their energy needs.
The Honest Approach to Heating Oil Delivery
Trust is one of the most important aspects of choosing your home oil provider, and Oil Patch Fuel is known for our honest, accurate, and reliable service. All of our trucks are equipped with digital meters which are calibrated yearly by the state of Pennsylvania and GPS to ensure accurate deliveries. We also issue tickets with a digital printout illustrating the date, time, and amount of heating oil gallons delivered. If service, repair, or replacement is required for your heating oil equipment, please know that Oil Patch Fuel is fully insured to work on your equipment and bring you the highest-quality services available.
NEED IMMEDIATE LOCAL HEATING OIL SUPPORT? cALL US TODAY! 215-492-1900