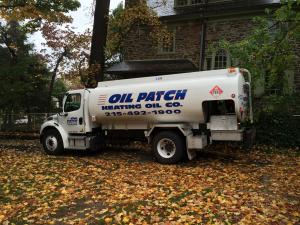 If you've been noticing it's costing you less to fill your tank at the pump in Philadelphia you would be correct. People in Philadelphia and Delaware County have also noticed that their heating oil prices have dropped substantially. Despite the cold November we had Philadelphia home heating oil costs have gone down due to a significant price drop.
The Energy Department recently predicted that 2015′s average gasoline price will hit $2.60 a gallon. That means people in Philadelphia and Delaware County can continue to expect lower gas and heating oil prices. The energy department claims this price drop will save US consumers $100 billion over the course of the year. Lower fuel prices should boost our economy in Philadelphia by allowing more disposable income to spend.
The average national price of gasoline has fallen every day since September. The gasoline and heating oil price drop is due to the crude oil prices falling to $66 per barrel.
We at Oil Patch Corp expect home heating oil costs in Philadelphia to fall this winter compared to last winter due to milder temperatures and the current low prices of heating oil.